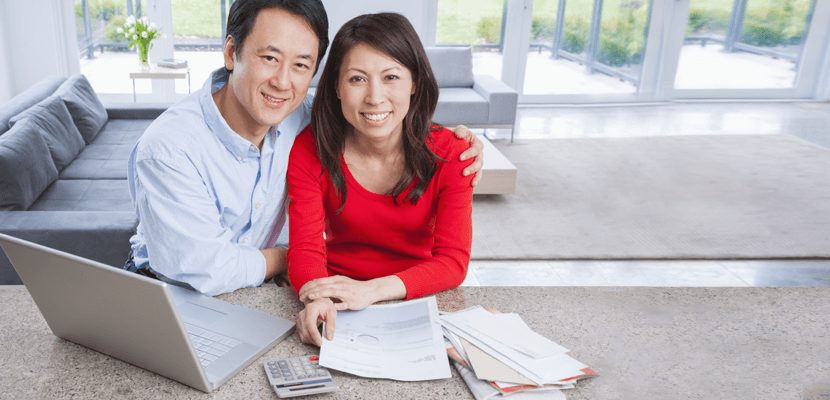 Taking up loans from a licensed money lender is becoming increasingly common in recent years, due to reduced social stigma around the idea of borrowing money, as well as improved regulations and guidelines from the authorities.
On top of that, there is also an increased level of competition among money lenders themselves, offering more attractive loan terms that benefit borrowers and make borrowing a viable option for alternative financial management.
When you're living in Singapore – one of the most expensive cities in the world, it can be quite a challenge financially to pay off your bills and expenses with no assistance. Expenditure in healthcare, education, home improvement and other aspects of your lifestyle can easily be in the upwards of thousands of dollars.
Usually, when lacking the funds to pay off these expenses, most people will opt to apply for loans from banks.
Unfortunately, banks typically have stringent evaluation criteria and takes a longer time for the approval process, which can be a problem if you need the money urgently.
This is why increasingly, many Singaporeans and permanent residents (PRs) are turning to licensed moneylenders for their financing needs, which helps in lifting the mystery and stigma surrounding it.
For example, some folks still harbour the misconception that borrowing money from a money lender isn't safe and could be against the law. Well nothing can be further from the truth.
In Singapore, all legitimate moneylenders have to be licensed by the Ministry of Law (MinLaw) and follow the rules and regulations set by the authorities strictly, including what they can and cannot do when dispensing loans to borrowers and when recovering debt when a borrower is unable to service it.
They are entirely different and separated from illegal money lenders (e.g. loan sharks), and function as an essential and important service within the financial system of our economy, so you should have no concerns about borrowing from them if the need arises.
Nevertheless, as with all financial decisions, it is prudent and advisable to know more about licensed moneylenders before you determine if they are suitable for you.
Below are some for the things to consider.
Decide on the type of loan you need
The types of loans that you can take up with a licensed moneylender are typically of the personal kind, and range across a variety of situations, each with its own set of loan conditions and repayment terms.
In most cases, personal loans from licensed money lenders are useful for paying off the following:
Credit card debts
Home renovation
Education fees
Wedding bills
Vacation expenses
Special loan cases include borrowing to invest in capital market opportunities, as well as bridging between the purchase of a new property and the sale of an old one.
Knowing exactly what you want to do with the money gives you clarity on what loan to take up, so that you can plan your finances better.
Check your eligibility
Annual income
How much you can borrow from licensed money lenders in Singapore depends on your annual income.
The table below shows the maximum loan amount possible that you can borrow from licensed moneylenders in Singapore, according to your income level and citizenship.
| | | |
| --- | --- | --- |
| Your annual income | If you're a Singapore citizen / permanent resident (PR) | If you're a foreigner residing in Singapore |
| Below S$10,000 | S$3,000 | S$500 |
| Over S$10,000 and below S$20,000 | S$3,000 | S$3,000 |
| Above S$20,000 | 6 times of your monthly income | 6 times of your monthly income |
Keep this in mind when you're checking to see if you can take up a loan in the first place and what amount you're likely to be approved for.
Get your credit report
Your ability to take up a loan is also influenced by your credit rating, which is a score measured from your past credit history to determine if you're a low or high risk borrower.
To know your credit rating, you can buy a credit report from either the Credit Bureau Singapore (CBS) or the Moneylenders Credit Bureau (MLCB).
While many licensed moneylenders do not use a borrower's credit report as part of the loan approval assessment when it comes to personal loans, there are still instances where a bad credit rating can negatively impact your chances of getting a loan.
If you have a bad credit rating, it is advisable to get it into a better shape before applying for a loan.
Cost of borrowing from licensed moneylenders in Singapore
In Singapore, all licensed money lenders are bound and governed by the rules and regulations set by the Ministry of Law.
These regulations include restrictions and limits on the amount of interest, late fees and other costs that these lenders can charge borrowers with.
With effect from 1 October 2015, licensed moneylenders in Singapore can only impose:
Interest rate not exceeding 4% per month
Late interest not exceeding 4% per month
Late fee not not more than S$60 per month
Administrative fee not exceeding 10% of the principal loan dispensed
Court approved legal costs that the licensed money lender incur to recover the loan amount in the case of non-payment
Overall, the total costs – including interest on principal, late interest, administrative fees, late payment fees, and other related billables – charged by a licensed money lender, must not exceed the principal amount borrowed.
Are you dealing with a legitimate money lender?
Sometimes in your haste to acquire money to settle your financial problems, you can overlook certain things that will end up creating more troubles for you later down the road.
One such situation is that you end up dealing with an illegal money lender.
As such, one of the most important things that you need to be certain of, before you make a borrowing, is that the moneylender that you're dealing with is a legitimate one and not some illegal or scam operations.
Check if the lender is listed on Minlaw's registry
The simplest and easiest way to determine if a moneylender is licensed and legitimate is to go to the MinLaw website and see if it shows up on the list of licensed money lenders.
Make sure to check that the license is still valid and no additional notes or remarks are attached to the listing.
Check their advertisements
In accordance with MinLaw's rules and regulations, licensed money lenders can only advertise their services on the following channels:
Business or consumer directories
Their own websites
Advertisements placed within the registered premises that they operate in
More importantly, licensed moneylenders are not allowed to solicit loan applications via phone calls or text messages (SMS and instant messaging such as WhatsApp). If you encounter lenders engaging in such activities, chances are that they are illegal operations or rogue lenders violating the rules. Do not deal with such parties and make a police report if you deem it necessary.
Check their reviews online
Because of the sensitive nature of the topic, it can be uncommon for borrowers to openly talk about their loan experience with money lenders.
But some do, and often you will find that they post reviews on the internet, usually on Facebook or Google Reviews. A quick search on the webs should easily uncover some of these.
What you want to look out for are reviews of unpleasant experiences with certain money lenders; those would definitely be the ones to avoid.
Ensure that you're given the relevant documents
You should always be given back your NRIC and other personal identification documents once the money lender is done evaluating them. Do not let others hold on to your identification documents for prolonged periods of time.
A proper loan contract will also be issued for the borrowing arrangement to be executed.
Make it a point to go through each and every term in the loan contract with the lender, including clear explanation on the critical details, namely:
Interest rate
Loan tenure
Repayment terms (when to start repayment, monthly instalment amount, etc)
Late payment fees
Administrative or processing fees charged
Early repayment clause, if applicable
Make sure that you clearly understand the implications of each term in the contract before you sign it.
Documents you'll need to apply for a loan
To apply for a personal loan with any licensed money lender, there are a series of documents that you need to prepare before you apply for the loan.
These include:
Proof of income and employment
NRIC
Current credit score and past CPF statements
Proof of residence
Tenancy agreement, employment letter, employment pass, and bank statements (if you're a foreigner)
Licensed moneylenders generally assess and approve your loan application based on your annual income and not credit history. As such, lenders will ask for your payslips to determine if you have the financial capacity to repay the loan subsequently.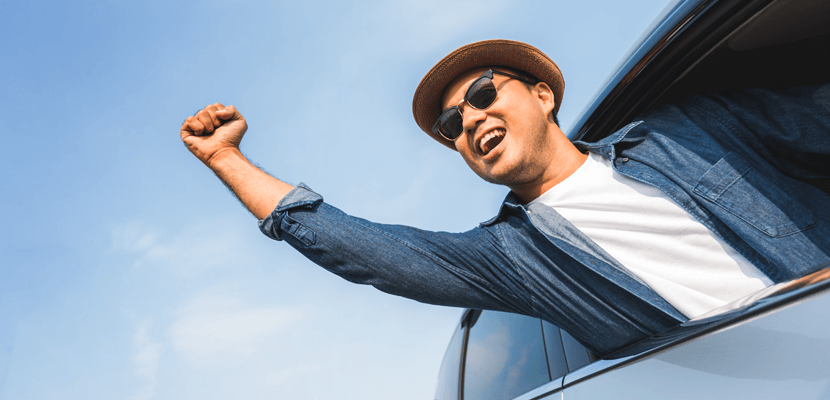 What should you do once your loan is approved
Upon your loan being approved by the moneylender, the principal loan amount will be dispensed to you, after deducting the initial administrative and processing fees, which should not exceed 10% of what you borrow.
Make sure that the loan amount dispensed to you is correct. You can now use the money to quickly resolve your matters at hand.
Keep proper documentation
Make sure that you have the following documents:
A copy of the loan agreement
Receipts for every repayment you've made towards the loan
A statement of account for all your loan, detailing the payments made so far, and what is outstanding
It is also advisable to keep a copy of any correspondence and documentation that arises from communication with the moneylender on your loan. This allows for easy reference and disputes in future to be avoided if any disagreement between you and the money lender should surface.
Commit to timely repayment of the loan
Make sure you stick to the repayment schedule as stipulated in the loan agreement and pay on time.
Paying late will not only lead to your due payments piling up, but also incur unnecessary late interest and late fees, giving you additional financial stress.
Furthermore, failure to stick to the repayment schedule can diminish your standing with the money lender and make it more difficult for you to take up loans in future.
What to do if you're unable to pay back the loan
When you default on your loan repayment, your moneylender will typically engage a debt collection agency to collect the dues from you.
Although there are no laws in Singapore that regulate debt collection, the Credit Collection Association of Singapore has published a code of ethics which licensed moneylenders and debt collectors are encouraged to abide by.
As a general guideline, debt collectors are not allowed to use violence, harassment, or intimidation as part of their methods to collect debts.
If you find yourself subject to the above-described experiences, report them to the police immediately.
As for a loan extension
It is always best to talk things through. Discuss your situation with your lender and negotiate for an extension.
Do note that your original loan agreement may be restructured and superseded by a new one reflecting your current predicament and the new terms surrounding the extension that you asked for.
If need be, you may consider contacting social services and get help with debt management and credit counselling.
File for bankruptcy
If your debt is more than S$15,000 and you are simply unable to pay up, you may consider filing for bankruptcy as an option.
When you file for bankruptcy, the interest on your loan stops accumulating. Your lender is also prevented by law from taking any legal proceedings against you.
However, as there are numerous financial limitations placed on a person who is declared bankrupt until fully discharged, filing for bankruptcy should be considered as a last resort after you've exhausted all other avenues to repay your loan.
Conclusion
There are times in life when you're faced with situations that require a significant financial outlay to resolve when you least expect it, and this can create a money shortage problem.
One of the best and effective ways to deal with it is to take up a short-term personal loan to quickly settle the problem at hand, and then pay back the borrowed sum later.
While most people will naturally turn to banks as a borrowing channel, licensed money lenders in Singapore have increasingly become a viable and preferred option for taking up loans, due to competitive rates, faster approval and more flexible repayment terms.
Knowing what you can and cannot do via the moneylender route gives you better clarity on your available loan options; this allows you to make a better informed decision on where to borrow money from that best serves your needs.
Get loan quotes from moneylenders fast
If you're considering taking up loans from licensed moneylenders, instead of searching around and asking for quotes one by one, why not go through Loanhere?
Loanhere is a loan quote aggregation platform that helps you generate customised loan quotes from a curated selection of the best and most experienced licensed money lenders in Singapore, and send them straight to your email almost instantly upon your request submission.
To start receiving loan quotes from the best licensed moneylenders in Singapore, click here.