Study Loan in Singapore: Borrowing to Finance Your Education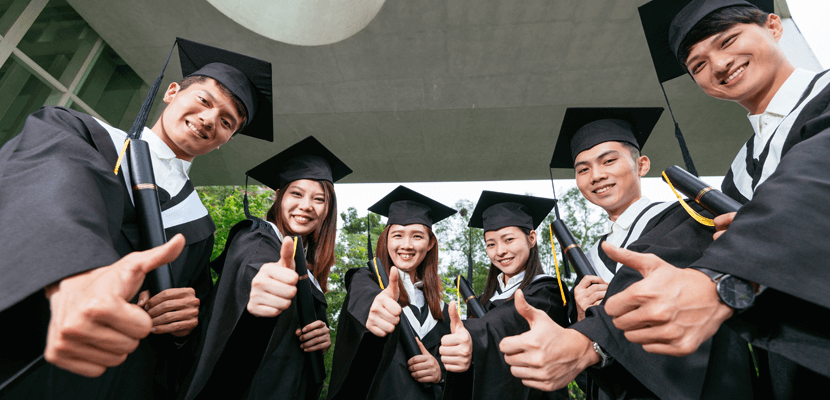 If you intend to pursue a higher education or extended education in your specialised field, but lacking the funds to do so, you may want to consider taking up a study loan to realise your pursuit.
It could be the natural next step of progression in your academic pursuit, or an investment in upgrading your capabilities to advance your career to a higher level.
Whatever the case may be, a pursuit in education is always good and not to be missed. However, a lack of ready funds to finance your study can hinder the best laid plans and opportunities may just slip you by.
It is therefore worthwhile to consider acquiring a study loan to cover your education expenditure so that you can grab the chance and focus on achieving the results that you want, without worrying about the financial burden.
What is a study loan
A study loan, also referred to as education loan or education financing, is a type of unsecured personal loan that caters to your financial needs related to education expenses, such as tuition fees, study materials and related costs.
You can take up a study loan for yourself or a family member, such as your spouse or children.
How useful is a study loan?
While useful and certainly beneficial later down the road, getting an education – especially a tertiary or private one – can be a costly affair.
This puts additional financial strain on your shoulders, on top of the juggling that you have to deal with, managing work or business, family and your new study endeavour all at the same time.
Therefore, exercising the option to take up a study loan gives you cover on your cash flow as you don't have to pull funds from your savings / reserves to finance the education expenses.
Structured properly, a study loan can put your mind at ease on the money side of things, and allow you to concentrate on your education and complete it without hindrance.
As your cash flow and liquidity is still intact, you and your family can still maintain the usual quality of life that you're accustomed to.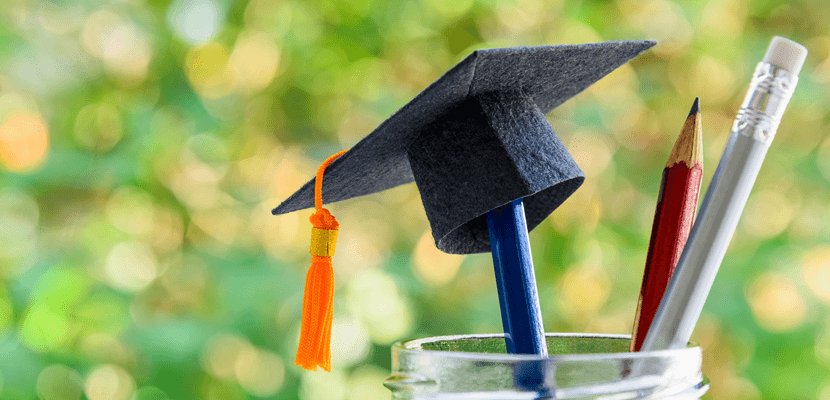 Factors to consider before you take a study loan
Before you go ahead and apply for the study loan, take pause and consider the following:
Are you eligible for Government grants?
The Singapore government is highly committed in encouraging the citizenry to engage in lifelong learning and pursue meaningful education wherever possible, and has put in place a series of schemes and grants to help Singaporeans in their education journeys.
One such assistance is the Tuition Grant Scheme, to help students with their tertiary education fees in Singapore. This grant is available to students enrolled in full-time diploma or undergraduate courses at higher learning institutions such as the local universities and polytechnics.
You may want to first find out if you qualify for any of such assistance before you consider taking up a loan.
Do you need a guarantor?
If you are below the age of 21, you need a guarantor – usually your parents – to be able to undertake a study loan.
The maximum amount that you can borrow would then depend on the income of the guarantor.
Repayment terms
There are typically 2 types of repayment possible for a study loan:
Monthly rest loan
Interest only loan

With a monthly rest loan, you service your loan via monthly instalments as you would a normal unsecured personal loan. This is the usual way of repaying for a loan.
If monthly repayment is an option that you're comfortable with, this is the cheaper option in terms of additional interest levied on your loan, and you get to clear your debt faster.
An interest only loan is one where you only repay the interest on your loan on a monthly basis until you've completed your studies, thereafter you would repay the principal amount.
While the interest only loan option allows you to pay the minimum amount over the course of your education, it ends up being costlier due to a higher overall interest amount levied on the loan.
It is important to know which of the above loan repayment options are available to you before you make a decision whether or not to take up the loan.
Where can you apply for a study loan
One of the best channels to acquire a study loan is through a licensed moneylender.
The best part about taking up a loan from licensed money lenders is that you are usually able to get better borrowing terms compared to applying from, let's say a bank.
If you are in urgent need to settle your education expenditure, a money lender can probably process your loan application much faster as compared to a bank, and you're likely to get your borrowed funds faster once your application is approved as well.
Where to find the best study loans
You can do a search on Google and go from one moneylender website to another and learn about the types of personal loans they offer, and the terms that come with those loans. You can also call them up one by one and ask.
A better and easier solution would be to use a quote aggregation platform such as Loanhere.
With a simple enquiry request, Loanhere will generate your customised loan quotes from a curated selection of the best licensed moneylenders in Singapore and send them straight to your email almost instantly.
If you're looking to apply for a study loan or education loan, get a quote now.
Simply fill out your details and we will get back to you shortly.
Simply fill out your details and we will get back to you shortly.