Credit Card Consolidation Loan In Singapore: A Better Way to Repay Your Credit Card Debts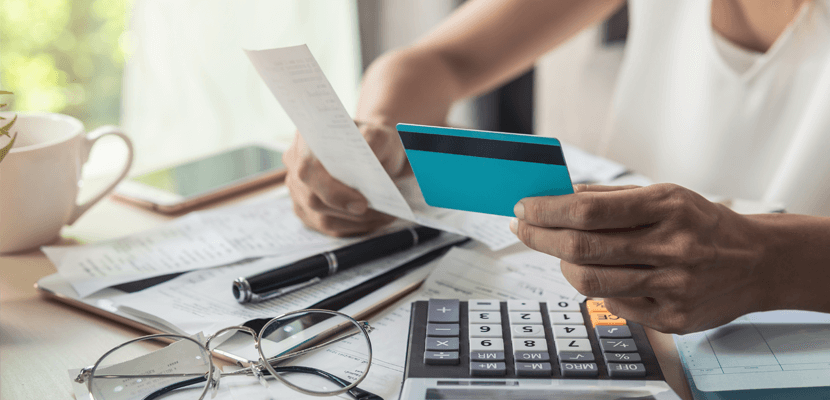 Want to learn more about what a credit card consolidation loan is and how it can help to manage all your credit card debts and clear them off? Then read this guide till the end.
With increased consumerism and prevalence of instant gratification in society these days, it is easy for anyone to fall into the temptation of spending above their means.
Coupled with the high costs of living in Singapore, it is not surprising that more and more Singaporeans and permanent residents (PRs) end up with a fair amount of debt in the form of credit card bills.
Unfortunately, quite a number of them aren't able to service these credit card debts timely and these liabilities continue to snowball, creating further stress and anxiety that do not help to improve the situation.
If you're facing a similar situation, it is perhaps time to consider applying for a credit card consolidation loan.
What is a credit card consolidation loan?
A credit card consolidation loan is a type of loan that helps consolidate all your credit card liabilities into just one single repayment loan.
What it does is that it pays off all the credit card bills and interests that you accrued across all the credit cards that you have, and restructures the total owed amount into one repayment schedule that you need to stick to to pay back the money.
Why is such a consolidation loan useful?
Applying for a credit card in Singapore is fairly easy and as such, most Singaporeans and PRs tend to have more than one credit card, and in a lot of cases, multiple cards.
When the bills rake up, it can be hard to keep track of where your spending is billed to, and it is easy to overlook certain due payments, which end up higher due to interests and late payment penalties.
All these little nuisances just add on to the overall stress and anxiety surrounding your credit card debts, and you can get overwhelmed financially and emotionally pretty fast.
A credit card consolidation loan is helpful in this case because it takes care of all your outstanding debts in one fell swoop and converts into a single repayment plan that you need to follow.
It provides much clarity to your situation in terms of the time intervals at which you need to pay up and the exact amount that you need to pay with each instalment.
The clarity helps reduce your stress levels and enables you to focus your attention and energy on work and/or business, to generate income faster and subsequently clear your liabilities faster, finally getting out of the debt spiral.
The consolidation and repayment process will also help instill a sense of financial prudence and discipline in you, which will help you guard against spending misjudgements in future, so that you don't get yourself back into a similar situation again.
When should you get a credit card consolidation loan
There is a threshold to reach before you can go and take up a loan to consolidate all your credit card debts.
If your total credit card debt exceeds 12 times your monthly income, then the option of taking up a loan to consolidate them into one single repayment plan becomes available to you.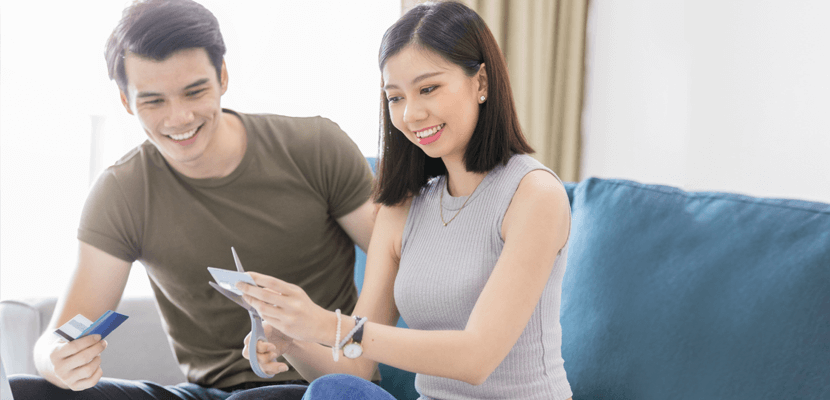 Where can you apply for credit card consolidation loan
There are many avenues from which you can apply for a credit card consolidation loan. One such channel is through a licensed moneylender.
Borrowing from a money lender is a worthwhile option to consider as the terms are usually more flexible and negotiable as compared to if you get a similar loan from let's say, a bank.
The loan application approval process also tends to be faster so you'll be able to start resolving your credit card liabilities faster as well.
Where to find the best credit card consolidation loans
You can do a search on Google and go from one moneylender website to another and learn about the types of loans they offer, and the terms that come with those loans. You can also call them up one by one and ask.
A better and easier solution would be to use a quote aggregation platform such as Loanhere.
With a simple enquiry request, Loanhere will generate your customised loan quotes from a curated selection of the best licensed moneylenders in Singapore and email them straight to you almost instantly.
If you're looking to apply for a credit card consolidation loan, get a quote now.
Simply fill out your details and we will get back to you shortly.
Simply fill out your details and we will get back to you shortly.