Debt Consolidation Loan in Singapore – Combining Your Debts into One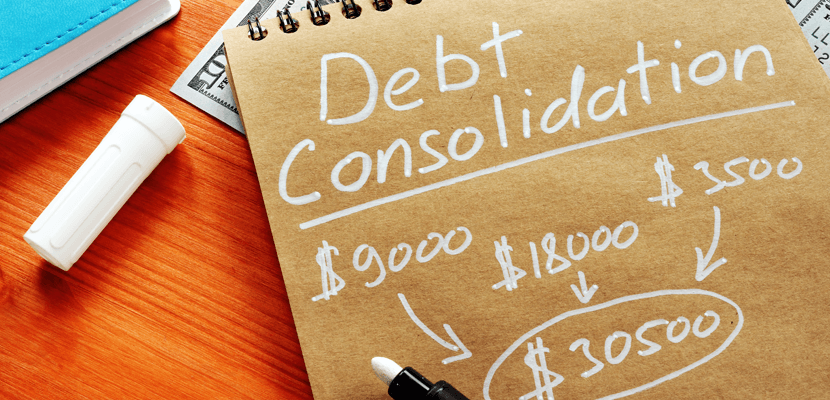 Want to know what a debt consolidation loan is and how it can help you get out of your debt predicament? Then read this guide till the end.
It is becoming increasingly common that people are spending more money than they can earn to comfortably sustain. Overspending can be due to a variety of reasons, such as peer pressure, a penchant for instant gratification, lack of financial discipline among others; the list goes on.
Whatever the cause may be, if you have a total debt owed across multiple parties that exceeds 12 times your monthly income, then you probably need help to restructure and consolidate your debts so that you can feasibly clear it all.
What is debt consolidation loan?
A debt consolidation loan is a debt refinancing process in which all your unsecured loans and liabilities, such as payday loans, credit card debts and such similar small liabilities, are combined into one single loan that makes it easier for you to clear.
If your liabilities are all due to credit card spending, then there is a specific kind of consolidation facility for it. You may want to look at what a credit card consolidation loan is instead.
Learn more about credit card consolidation loan.
Why is a debt consolidation loan useful?
When you are owing money to multiple creditors, the stress and pressure of the situation can be mightily unbearable.
It is not uncommon that some people become more withdrawn and in extreme cases, turn suicidal, because they cannot ostensibly see a way out of the financial mess that they're caught up in.
This can affect their work and personal lives, negatively impacting performance which creates a vicious circle of a downward spiral that can be very difficult to climb out of.
A debt consolidation loan is a possible solution to such a predicament because it can wrap up all your liabilities into one single repayment plan undertaken by one single creditor, in this case the lender that agrees to take on your debts and clear them on your behalf.
This gives you much needed clarity to know exactly when are the instalments scheduled to be repaid, and exactly how much is required for each repayment.
More importantly, without all the other creditors chasing you for payment, you are psychologically and emotionally better off, and have a sound state of mind to focus on being more productive in your work and/or business, to generate income faster to quickly complete your debt servicing obligation.
Statistics have shown that debt consolidation helps to significantly improve people's chances of preventing their existing debts from aggravating and eventually lifting themselves out of it.
Mathematically, getting a debt consolidation loan makes sense, especially when a large portion of liabilities come from credit card bills, as the interest rate for the loan is significantly lower than that of the credit cards, which is typically around 24%.
By combining all your debts into a single loan facility, you're effectively saving money by reducing the amount of total interests that you have to pay.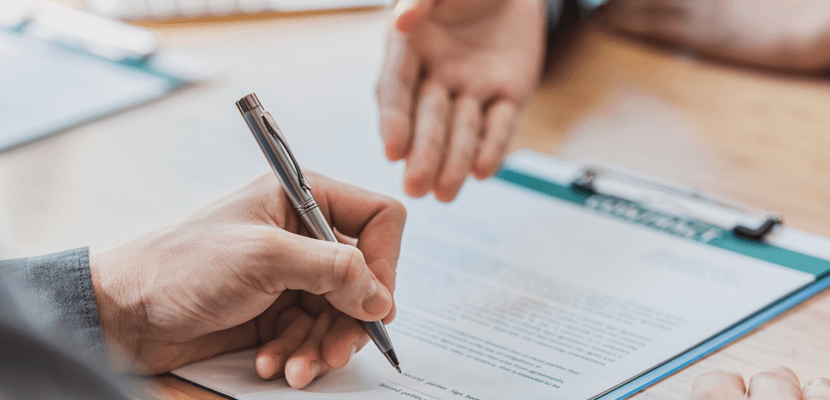 Factors to consider before you apply
Lest you think that a debt consolidation loan is a panacea to all your financial liabilities, there are a few factors to take into serious consideration.
Eligibility
First off, you can't take up the loan if your total unsecured debt amount is not greater than 12 times your monthly income.
Interest rates and other charges
There is an additional interest charge on top of the total borrowed amount to consolidate your debts, which is usually around 5% of your total outstanding debt value, including fees and charges incurred as well as interest accrued to date.
There may be other administrative and processing fees involved in administering the consolidation loan to you.
So always check and compare to make sure that you're indeed better off financially at the end of it all with a consolidation loan.
Payment discipline
A debt consolidation loan is typically considered as a last resort loan.
So if you're going to take this approach, you have to make sure that you can commit to servicing the repayment schedule of the consolidation loan to the letter without fail.
Otherwise, you could end up landing yourself in more financial trouble than you started with before taking up the loan.
When should you apply for a debt consolidation loan?
In Singapore, debt consolidation loans are strictly regulated by MAS and you need to owe at least 12 times your monthly salary to be able to qualify for taking up the loan.
Also, this loan is only applicable to debts such as credit card liabilities and specific types of personal loans, and cannot be used to combine borrowings such as renovation loan, education loan and medical loan.
If you do not fall into any of the above stated exclusions, and at the same time find yourself struggling to keep track of and keep up with all your personal debt obligations, your next step should probably be to consider taking up a debt consolidation loan.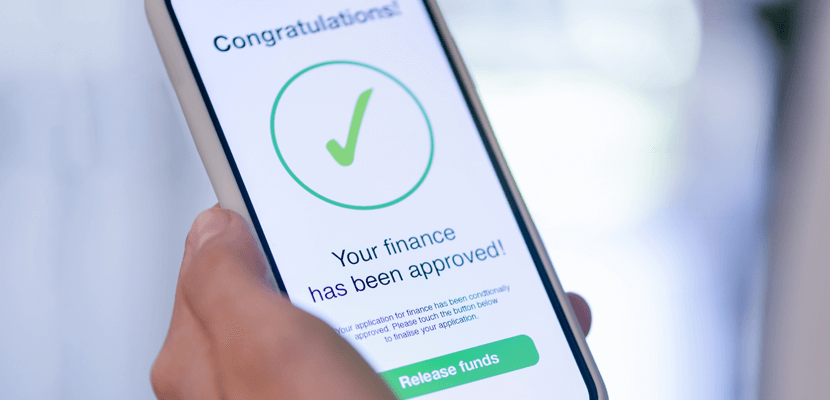 Where can you apply a debt consolidation loan from
When it comes to taking up loans and financing fasciitis, one of the most accessible avenues available is via a licensed moneylender.
For settling personal matters, getting a loan from a money lender is a much more convenient and preferred option by most Singaporeans and PRs.
Taking a loan via the moneylender route is especially useful for PRs, who may be perfectly capable of servicing a loan, but unable to get one from local banks due to certain restrictions.
An important benefit of borrowing from licensed moneylenders is that the loan terms can be flexible and negotiated to better suit your requirements and situation.
Banks and similar financial institutions have strict risk profiles and credit assessment criteria that they are obligated to comply with. In comparison, moneylenders generally have more manoeuvrability in their assessment guidelines and can often offer you a better loan agreement.
Where to find the best debt consolidation loans
You can do a search on Google and go from one moneylender website to another and learn about the types of personal loans they offer, and the terms that come with those loans. You can also call them up one by one and ask.
But there is a much better, faster and easier way, and that is to use a quote aggregation platform like Loanhere.
With a simple enquiry request, Loanhere will generate your customised loan quotes from a curated selection of the best licensed moneylenders in Singapore and send them straight to your email almost instantly.
If you're looking to apply for a debt consolidation loan, get a quote now.
Simply fill out your details and we will get back to you shortly.
Simply fill out your details and we will get back to you shortly.