Medical Loan in Singapore: How to Borrow for Financing Your Medical Expenses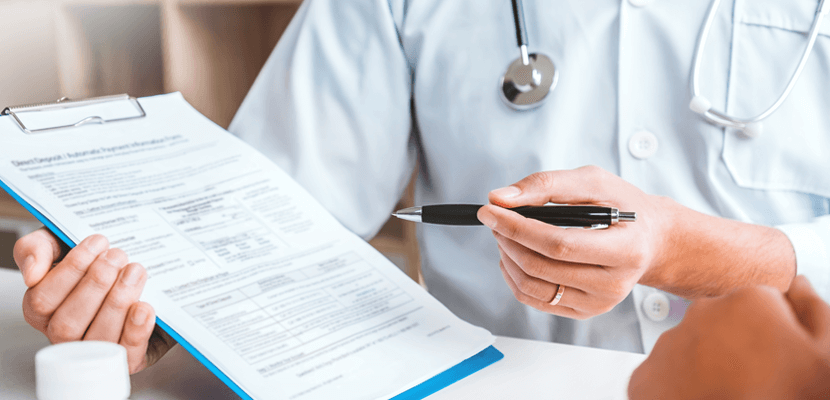 If you have hefty medical bills and face challenges paying them, a medical loan is probably what you need to help you overcome the situation fast.
As people's lifespan increases and the ageing population in Singapore continues to grow over the years, healthcare costs become an increasingly major concern in our daily lives.
Outside of major surgeries, specialist consultations and therapy treatments, as well as prescription drugs, can be costly affairs that even the most financially prepared may find daunting to swallow, especially if the insurance cover is not adequate to the specific conditions you're seeking treatment for.
In situations like these, instead of worrying about the financial challenge of paying for those treatments, it is worthwhile to consider taking up a loan to take care of those medical expenses, while you focus on recovering your health.
What is a medical loan?
A medical loan is a special type of personal loan that caters to covering medical expenses such as surgery, therapy treatment and prescribed medication, as well as typically any treatment that comes with a medical bill.
As it is a loan that is specifically designed to provide relief to your medical expenditure, the presence of medical bills is compulsory as part of your documentation when applying for the loan.
How useful is a medical loan?
When you or a loved one requires medical attention, the situation can sap you of energy to think of other issues in a calm and clear manner, especially when it comes to money.
A medical loan can be of great help during such times.
One of the most common uses of the loan is to consider it as a surgery loan, and use it to pay off the expenses incurred for a major surgery operation. This gives you peace of mind knowing that the finances have been taken care of, and can focus on health recovery instead.
The medical loan can also be useful in a few other scenarios as described below.
Pay off medical bills before insurance payout
Even if you have adequate insurance coverage, most insurance companies provide you the funds on a reimbursement basis; this means you have to fork out the money to pay for your medical bills first before the insurance payout is forthcoming.
A medical loan would certainly help you tide over the situation and give you peace of mind.
Most lenders typically grant you an in-principle approval of your loan within one working day.
Pay off treatments not covered by Medisave or insurance
There are certain medical conditions that won't be covered by insurance payout, either fully or partially. Likewise, conditions of use and withdrawal limits placed on Medisave usage also restrict the extent of how much your medical expenses can be resolved by those means.
The balance of those bills can be covered with a medical loan.
Pay off a family member's medical bills
Some of your family members, especially the elderly, may not have enough savings or money in their Medisave accounts to deal with unexpected health emergencies and would require financial support.
This additional outlay of money required can add to your financial burden and may even affect your own cash flow.
Getting a medical loan can alleviate the situation, helping both your family member and you in the process.
Consolidating medical debt
If you have multiple medical bills that require urgent attention, it can be overwhelming and creates financial and emotional stress to your well-being.
A great use of a medical loan is that you can then consolidate all the outstanding debts and pay all of them off at one go with the borrowed money, and subsequently only have to deal with just one single monthly repayment plan.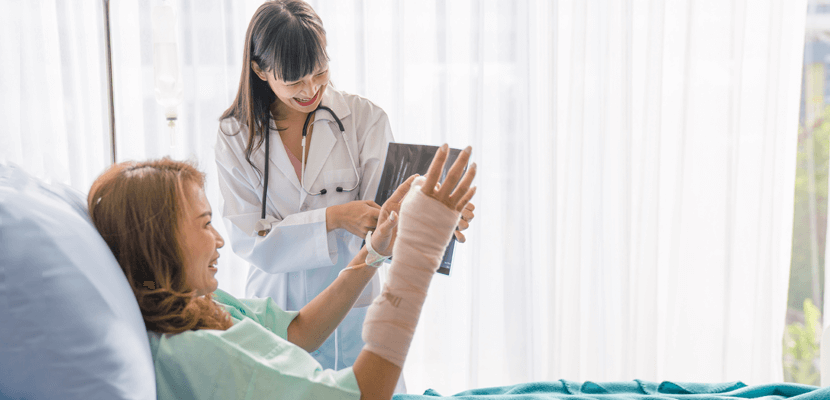 Where can you apply for a medical loan
It can be a harrowing and frustrating experience trying to navigate the paperwork requirements and procedures that are typical of applying for a loan from conventional banks and financial institutions, especially during a situation where you should be rightly focusing more on getting medical treatment rather than pulling the funds for it.
A hassle-free option to consider is to acquire the loan from a licensed money lender.
It is typically faster to get an approval, there is less paperwork involved and you'll also receive the funds quicker once your loan application is approved.
Where to find the best medical loans
You can do a search on Google and go from one moneylender website to another and learn about the types of loans they offer, and the terms that come with those loans. You can also call them up one by one and ask.
A better and easier solution would be to use a quote aggregation platform such as Loanhere.
With a simple enquiry request, Loanhere will generate your customised loan quotes from a curated selection of the best licensed moneylenders in Singapore and email them straight to you almost instantly.
If you're looking to apply for a medical loan, get a quote now.
Simply fill out your details and we will get back to you shortly.
Simply fill out your details and we will get back to you shortly.