Covid-19: Manage Your Finances Wisely with the Best Money Lender in Singapore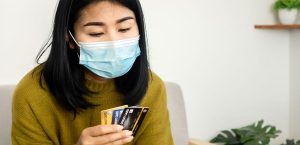 Do you still remember the good old days before Covid-19 hit our shores? It's been almost 2 years since the world has been swept up in the pandemic and many people are still struggling to manage their finances or have had their finances impacted. What is the best way to manage your finances especially during a pandemic? Who can you turn to if you need financial assistance? Where can you find the best money lender in Singapore? We hope these tips can answer some of your questions and guide you to manage your finances a little better during this trying time.
Stick to a tight budget
If your income has been affected during this time, we would strongly advise you to devise a tighter spending budget and stick to it. You should take stock of your savings, income sources and expenses, and try to be stricter with your spendings as much as possible.
If you are new to budgeting or are creating a new budget with your family, besides manually tracking your expenses in spreadsheets, you can use online financial applications to make your accounting more accessible on the go. These financial applications usually churn out monthly reports for you so that you can track your spendings in various categories such as bills, food, entertainment and transport. Use the reports to cut back or reallocate your funds accordingly. It can help you set a more realistic budget.
Once you get the hang of tracking your finances, you will be more disciplined to spend within your means and be more mindful of what goes into your savings.
Clear your credit card bills
If you have accumulated credit card bills and are struggling with your cash flow, clearing your bills may be easier said than done. If possible, you should try paying at least the minimum sum every month until you have enough cash to clear them in one go.
In more dire situations where you have trouble clearing your debts, you can connect with a licensed money lender in Singapore. A financial institution or a money lender in Singapore will be able to offer you financial relief if you meet their application criteria. For example, you may consider a debt consolidation loan from a licensed money lender in Singapore to consolidate your loans and pay through a single, lower interest account every month. You may also apply for a personal loan such as a bridging loan, emergency medical loan, education loan or driver's loan from any licensed money lender in Singapore depending on your needs.
Increase or jump start your emergency fund
Remember that saving even a small amount goes a long way. Living in a pandemic is certainly a reminder that we should always have an emergency fund to fall back on. However, all hope is not lost if you don't have sufficient savings but are in need of cash for an emergency. You can consider reaching out to a licensed money lender in Singapore or other financial institutions for a quick and safe loan option.
Best Money Lender in Singapore
Loan Here is a platform that connects our customers to the best money lenders in Singapore. If you are looking for 12-month loan lenders in Singapore or a shorter term loan for personal or business purposes, we are here to support and provide you with the necessary information that you require.
All you need to do is fill out this application form on our website and our curated list of licensed money lenders in Singapore will reach out to you. Our website can help you narrow down your search for the best money lender in Singapore and help you compare your options to make an informed decision on your loans. Our platform is completely free to use as our goal is to connect our consumers to reliable money lenders in Singapore in the shortest amount of time possible, with the best loans to meet their needs.