Instant loan approval Singapore: 7 requirements to obtain one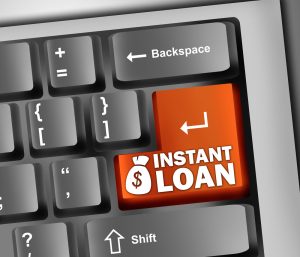 Recently incurred an emergency expense and don't know where to get enough funds to tie you through this difficult time? An instant loan could be a lifesaver in such circumstances and the best part is, instant loan approval in Singapore is really not that hard to achieve.
Before we get into the details of how to get fast loan approval in Singapore, let's first define what an instant loan is. Essentially, such loans are short-term loans that are provided by a legal money lender. The flexibility lies in the simple approval process, fast funds deposited straight to the borrower's bank account, and the short repayment period. It is suitable for those who need to manage unexpected financial obligations such as a repair bill or medical expenses. Some examples of instant loans include credit card consolidation loans, personal loans, and wedding loans.
Features and Benefits of An Instant Loan
As the name suggests, an instant loan is fast and convenient. There is also a myriad of features that make such loans more attractive than others. Here are some key features and benefits that pique the interest of most borrowers:
Instant loan approval in Singapore

is simple and straightforward.
There is no need to queue up at the money lender's office because the application can be done online. There is also no need for a guarantor or collateral.
Fast approval loan in Singapore

that is regardless of borrower's credit scores
Instant loans are available to individuals with good or poor credit history because the loan amounts are relatively small and the repayment period is usually within six months. As such, the legal money lender is more confident about issuing the loan since the chance of recovering the borrowed funds is relatively high.
Fast disbursement of cash and reliable instant

loan interest rate in Singapore that is regulated by the Ministry of Law
Upon loan approval, borrowers can receive cash disbursement into their bank account immediately. This is extremely useful for those who are in urgent need of cash. Furthermore, borrowers' interests are protected by local governing bodies hence eliminating the chance of being scammed with escalating rates.
Not sure if you should apply for a loan? Get 7 helpful tips that'll help you determine if the loan is right for you.
Instant Loan Application Process
The entire loan application process with any legal money lender takes no more than 30 minutes. Even the instant loan approval in Singapore is almost immediate if the supporting documents and information required are presented simultaneously.
Here's how the application process looks like:
Step 1 – Fill up the online form on the legal money lender's website, schedule an appointment in the office, and provide all the supporting documents and information required for loan processing
Step 2 – Once the loan is approved, sign the loan agreement to agree on the loan terms and conditions including the chargeable loan interest rate in Singapore
Step 3 – Get approval in as fast as 30 minutes and receive cash in your account immediately.
7 Requirements To Obtain an Instant Loan
Ready to apply for an instant loan? Make sure to get the required supporting documents and information ready before you rush ahead with the application. Providing essential data to the legal money lender is a must for getting instant loan approval in Singapore. Don't miss out on any details because they may disrupt your application process.
Refer to the following table for the 7 requirements you need to meet before submitting your instant loan application:
1) Age

Loan applicants must be at least 18 years old and above

2) Nationality

Singaporeans, Permanent Residents, and Foreigners are eligible

3) Employment status

Applicants must be gainfully employed at the time of loan application

4) Prove of identity

Singaporeans and Permanent Residents to provide Singpass MyInfo or NRIC

Foreigners to provide passport details

5) Proof of employment

Employed applicants to prove with a certificate of employment while self-employed ones can provide income tax statements or Notice Of Assessments

Foreign applicants can provide work permits, E-passes or S-passes

6) Payslips

Employed applicants to provide the most current three months' payslips or CPF statement

(Freelancers who don't have a local income but have regular foreign income streams can also provide relevant income proof during application of instant loan)

7) Proof of residence

Foreign applicants to provide tenancy agreement or bills with address and name listed on them
Disclaimer
While we try to provide the most accurate information on this website, it may not reflect the most current developments. The information on this website may be changed without notice and is not guaranteed to be complete, correct, or up-to-date. All information provided is for informational purposes only and shall not be relied upon as professional advice. We shall not be liable for any loss or damage resulting from the use of this website.