4 Ways to Verify if the Cheapest Personal Loan Singapore is Credible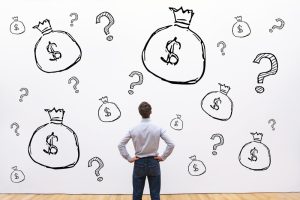 Whenever we are applying for a loan, we are always looking for the cheapest rates. This is completely understandable as we are all trying to save on some cash and not burn a hole through our pockets. However, there are times where we may chance upon a moneylender that offers very attractive rates but there are some warning signs that come along with it. For example, their high-pressure sales tactics and demands for upfront payment may be a few of the red flags to look out for. No one wants to get caught in a loan scam and it's always important to ensure that you're dealing with a licensed moneylender in Singapore and not an illegal one. Here are some precautions to take and warning signs to look out for when you apply personal loan in Singapore.
1. Check the Legal Status of the Moneylender
The easiest way to verify a licensed moneylender in Singapore from an illegal one is through the Ministry of Law's Registry of Moneylenders site. This list contains the legal and credible moneylenders that are approved by the government as every legal lender should have a license number. These moneylenders are given the approval to manage their business under strict regulations set by the ministry. Before you apply personal loan in Singapore, check your moneylender against the list and if you don't find them on there, you can take that as a red flag. Another way you can check if your moneylender of choice is legitimate is by doing a little digging into their reviews and contact details. Moneylenders should have their phone numbers and their business address on their secured website. These are some of the information that illegal moneylenders may leave out as they prefer being untraceable.
2. Required Documentation for Verification
While there are different types of personal loans available, there are certain documents that are always needed when applying for a loan. Even if you believe your loan to be the cheapest personal loan in Singapore, your moneylender would require you to submit certain documents such as your income statement or your credit statement. From these documents, your moneylender officer will go through your loan amount and personal loan interest rate before drawing out a verification document that you will have to sign. While some moneylenders may not ask for your credit report when applying for a personal loan, they will always ask for your income statement. If your lender does not ask for any sort of documentation, this could be a warning sign.
3. Compare With Other Lenders
A good way to gauge the credibility of your lender is to compare them with other moneylenders. If your cheapest personal loan in Singapore seems too good to be true, it probably is. A lot of illegal moneylenders promise the cheapest personal loan interest rates, which also come with unreliable protocols. For example, they may demand upfront payment even before processing an application and may even want money to be sent through an untraceable method, such as a prepaid gift card. Licensed moneylenders are not authorised to charge an admin or processing fee to secure the loan even before the loan is disbursed. Another clear sign is that unlicensed lenders usually send out cold calls or unsolicited text messages while legal lenders deal at their physical offices, which are verified by the ministry.
4. Ensure You Are Not Being Charged Extra Interest for Your Loan
While some illegal lenders will promise the cheapest personal loan in Singapore, they may also be trying to charge you exorbitant rates without you even knowing. There are laws set in place by the ministry that put a cap on interest rates that licensed moneylenders can charge their clients. For example, licensed moneylenders are authorised to charge a maximum interest rate of 4% per month. If your interest rate is higher than that, you may want to cancel your transaction immediately.
Before engaging with a moneylender, it is important to do your research and tick off a checklist of red and green flags. No matter how many precautions one may take, you may sometimes find yourself caught in a loan scam where these illegal lenders may even threaten to harass you in person. If you ever find yourself in such a situation, do make a police report immediately.